To create a successful online dating profile takes time and effort. With hundreds and thousands of fellow singles out there, competition is fierce. So what does it take to make a profile stand out from the sea of mature free and single people out there?
In this article we'll take a look at four very different online dating profiles for mature men and women and how they successfully present themselves; what works, what doesn't and how to showcase your best attributes!
Getting started: Your Photo
One of the most essential keys to a winning profile is of course your photo. When selecting your mug shots, carefully consider what you are 'selling'. Your photo will typically dictate whether a potential mate clicks on your profile or glides right by, so make it a good one!
Imagine two photos; the first is a picture of someone posing and pouting for the camera, the second is a natural snap of someone engrossed in something they love (riding a horse/fishing/playing a sport etc.). Which photo would be most likely to illicit a conversation? A picture speaks a thousand words – make yours sing your praises!
Once you've selected your eye catching, conversation starting photos, it's time to construct a unique profile that displays your best attributes, allowing the real you to shine through and attract your ideal mate. What stands out for you in the following profiles?
Dating Profile 1: Man in 50s. The Confident, Alternative male.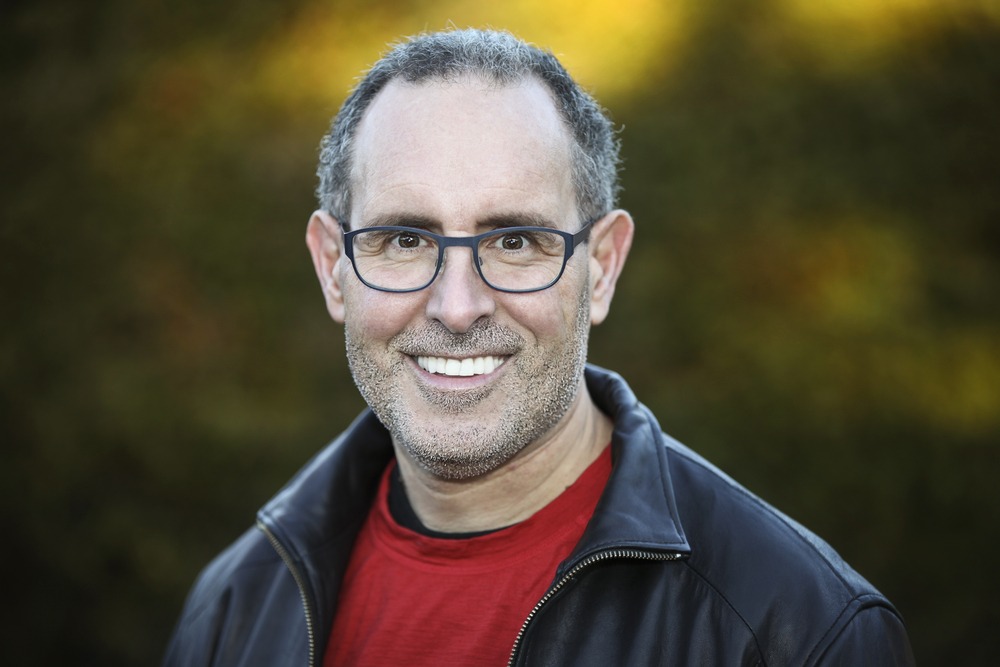 What do you do for fun? – When I'm not out saving the world from plastic bags or pondering important life questions such as "what if the Hokey Pokey IS what it's all about?!" You'll find me football training the children at our local school. Not only do the kids keep me on my toes and fit, it's a blast and a great sense of community spirit (plus I get to spend extra time with my cheeky grandson!)
What is your favourite meal? – I love to eat fresh, wholesome, nutritious grub! I believe cooking is an eternal experiment and my favourite meal is always the one I'm eating at that moment.
What is the most interesting fact about you? – I've been hosting wwoofers (willing workers on organic farms) for the past 9 years and have met hundreds of wonderful new friends from around the globe who have helped me to build my cob home, biodynamic gardens and natural swimming pool. I love my home; it's my personal slice of heaven! I'm very proud of my home-grown organic fruit and vegetables which I sell at our local market.
As much as I love to potter around at home, I plan on adventuring overseas in the next 5 years and spend an extended holiday visiting some of my friends in Asia, South America and Canada. I would be honoured to share my around-the-world travels with a lovely lady…
What does it say about him?
This gentleman is clearly a very grounded individual who leads a rewarding life. His writing is playful and although he opens with a strong statement about a personal belief he does so in a jokey, light hearted way. He immediately comes across as settled and established with firm environmental beliefs which is very attractive to his target audience.
He oozes confidence without being arrogant and is very open about his life, family, friends and dreams. He manages to paint a vivid picture of himself and his life, you can just see him running around with the kids at football and can imagine his alternative home and gardens.
Family is important to him as he wastes no time in dropping his grandson in and it shows him to be a bit of an open book which will make him stand out.
His comments toward food illicit a vision of healthiness in the reader's mind which will attract a certain type of woman, as well as his statement implying that he lives in the moment.
He drops in a few key words to specifically engage a potential mate; cob home, biodynamic, natural, organic. This man's profile is very clearly aimed at a target audience. Although being too specific can sometimes jeopardise your chances of meeting someone, it can also work very effectively. This man certainly won't compromise his green-living lifestyle, so he openly drops discussion points to encourage the reader to start a conversation about any one of the mentioned topics.
He finishes by inviting the reader to imagine travelling with him around the world; this is a clever tactic to further encourage the reader to envision a future with him.
This profile would attract an array of women looking for someone who has a sense of humour, is family orientated, into green living and interested in travel.
Dating Profile 2: Woman in 50s. Outdoorsy and spontaneous.
What do you do for fun? – I like to be active so it's a rare occasion you'll find me sitting around! I'm a keen yogi, salsa dancer, cyclist and dog walker. I rise with the sun and cherish every moment of life whether it be to climb a tree to get a better view of the landscape, surprising a friend with a 'just because' gift, or learning a new skill – life's too short to not have fun!
What is your favourite meal? – Anything home cooked with love! I enjoy the entire process of cooking a meal from scratch for friends and family. Meal times are very important to me, no matter what the food – it's a communal special occasion bringing people together to enjoy good grub and great company.
What is the most interesting fact about you? – About 10 years ago I found a box of kittens abandoned and decided to take them home…this opened a flood gate of unwanted strays and rescues on my doorstep and before I knew it, I had my very own Noah's Arc! I now run a foster shelter for animals from my home and always have a house full of furry, feathered and scaly tenants!
It is my dream to eventually re-home all of my fluffy friends, sell up and do something crazy, like buy a boat, or cycle around Europe or learn to fly! Any ideas?
What does it say about her?
This profile is very honest and shows the woman to be very outgoing and fit. She comes across as a go-getter who is independent and loving life. Instead of stating characteristics – a common mistake on many profiles – such as 'outgoing', 'social' or 'impulsive', she gives a variety of interesting examples instead which create a rounded picture of her – far more intriguing than simply listing qualities.
She leads a different kind of lifestyle with her animal shelter which could potentially be a massive turn off for many men, but she openly shares her story in a humorous way with no apologies. Whilst you shouldn't share your entire life story on your online dating profile, it's a good idea to mention major circumstances that could be the difference between a make or break relationship and weed out the no-goers before you waste each other's time.
The best aspect of this profile is that her personality really shines through; it's like she's talking right at you. What is great is her energy, positivity and light. Running an animal shelter (much like many jobs) is a highly stressful, time consuming occupation; but this lady simply gets to the point in a light hearted way and leaves it at that. It is essential that we don't allow our negativity or resentment towards a job/past relationship/online dating experience – anything- bombard our chances of meeting someone online. Would you message someone who complained or whined throughout their selling pitch profile?
She finishes by confirming that there's a lot more adventure left in her life and gives the reader an excellent conversation starter. This type of profile would be very hit and miss; it would attract men that seek a similar get-up-and-go-lifestyle, but her animal circumstances would certainly throw a spanner in the works depending on whether the man was an animal lover or not. She has already eliminated a number of potential partners, saving both her and them time and effort – crucial to over 50 dating success.
Dating Profile 3: Man in 60s. The Cultured Romantic.
What do you do for fun? – I'm not sure how far it constitutes as 'fun', but I love to read. I have a library of books and you'll often find me with my head buried in a dose of T.S Elliot, Charles Dickens, Mark Twain or Oscar Wilde. There's nothing I enjoy more than being snuggled up with a great read – unless I'm snuggled up next to a beautiful lady! I also like to haunt art galleries when I have the time, I find that looking at art really clears the mind, in a meditative fashion allowing your creativity to later flow; a truly beautiful experience.
What is your favourite meal? – I like exotic foods, experimenting with flavours, herbs, ingredients. I love to try new things and eat out often. I have a longstanding reputation of eating out at a new restaurant every week… even if it does mean traveling way out of town. There's so much delicious food out there! Why not explore it?
What is the most interesting fact about you? – The first girl I never loved was diagnosed with cancer just 7 months in to our relationship. She broke up with me and went to America for treatment… I followed her. She meant the world to me and I wanted to be with her regardless, so I proposed and we married. When she was given 6 months left to live, we made a 'bucket list' and did all the amazing things most people only dream of; we swam with dolphins on the great barrier reef, went paragliding in Mozambique, slept under the northern lights… words cannot explain how special it was to share those moments with her.
I may be a bit long in the tooth, but I don't think we're ever too old for love. I'd like to find a lady who appreciates my cheesy tokens of affection, who waits to have her door opened for her, isn't shy of a spontaneous waltz in the park and who I can make smile.
What does it say about him?
This profile is incredibly specific and will certainly weed out the incompatible mates on first glance. Although being too picky can limit your potential matches, this gentleman's ultra-specific tastes will attract a high quality of responses from women who share the same or similar tastes in books, art and food. Ultimately, by being so precise, this man will likely save a lot of time and energy on unsuitable candidates.
He is shamelessly honest in an almost cringe worthy way, however, he is sincere. By being so transparent in regards to his preferences of being 'snuggled up' and how art makes him feel, he leaves himself open and vulnerable – which is very attractive to many women as he's not afraid to show his feminine side.
His response to his favourite meal cleverly alludes to the conclusion that any potential date will be wined, dined and spoilt as he clearly has a taste for good food.
The interesting fact here is brutally candid. Telling a story like this has the potential to come across as desperate, calling for all sympathy votes – however he keeps the tone light and positive and the reader can't help but smile. By choosing to divulge this information he is laying his past cards on the table; he's a widower due to cancer. Perhaps some woman can relate to this. He also name drops specific activities and places which can stimulate conversation.
Instead of simply stating "I am a romantic", he beautifully illustrates the kind of date he would be and you can imagine him turning up to your doorstep with flowers and upholding all of the traditional dating values that seem to be a rare find these days.
This type of profile would attract a woman with similar interests who is looking for a man to truly woo and take care of her.
Dating Profile 4: Woman in 60s. The Down to Earth Homebody.  
What do you do for fun? – Music brings me so much happiness and I get great satisfaction from playing piano. I'm also a bit of a board game fanatic – Scrabble, Monopoly, chess – you name it I've got it! I love to share a bottle or two of wine with friends and spend the evening chatting and laughing away.
What is your favourite meal? – I haven't eaten meat since I was a child and pride myself on my vegetarian delicacies (although I have nothing against you meat eaters out there!) My favourite meal would be a toss-up between mushroom and leek brioche tart and double chocolate mud cake (I'm guilty of having a 'bit' of a sweet tooth!)
What is the most interesting fact about you? – Ahh that's a tough one! Here's my top ten semi-interesting facts about me:
I can wiggle my ears.
I have four beautiful children and three gorgeous grandchildren.
I like to dance whilst I wash the dishes.
I have never left England – maybe we could get away together?
My favourite saying is: "yesterday is history, tomorrow is a mystery, and now is a gift; that's why it's called the present".
Ever since childhood I hold my breath when going over bridges.
My biggest pet peeve is rudeness.
I can do an uncanny impression of Cilla Black (surprise surprise!)
I believe in ghosts.
I'm looking for a kind man to share my mud cake and the rest of my life with J
What does this profile say about her?
This profile is pretty cute. The lady has honestly considered what she enjoys doing and is to the point about it. She is clearly happy being home orientated and is looking for someone to play family with – no thrills. She comes across as happy in her skin and easy going with no unrealistic expectations.
Immediately the reader can see if they have any common interests; music, games, social nights in. This may limit the potential number of men who contact her, but if she truly is satisfied at home this is a good call. If you are a homebody but would like to get out more and see the world, it's important to say that as it will broaden the amount of suitors, just make sure you are clear about your preference to attract the right match.
Her choice of diet sparks a conversation starter; why is she vegetarian? People's diets these days could be a major tipping point on the dating scene from gluten free to dairy intolerant, vegan to paleo, some people have strict beliefs and may not feel comfortable being with someone who eats meat if they themselves don't, for example. Therefore it is essential to be true to your beliefs when looking for a mate to eliminate wasting yours and others time.
By listing a number of sneak peak facts about herself, she provides the reader with an insight into her life whilst prompting a number of great conversation starters. Each fact showcases a different quality such as she is playful, fun loving, doesn't take herself too seriously and lives in the moment.
She is quite clear that she is happy how she is and would simply like to share that happiness with another. This type of profile would attract a fellow down to earth guy who is looking to settle down and appreciates the simple things in life.
What not to do in your online dating profile.
So now we've had a look at a variety of different profiles, I hope you're feeling inspired!  Just remember; a winning profile is only winning if it is true to you. There is no point creating a 5 star profile of the person you'd like to be because when the time comes to meet your mate in person, your first date will be your last date. Take the time to really display your best bits and attract the right partner for you. Avoid the following common mistakes online daters make when building their profile;
Do not discuss your financial status; you want people to connect to you for you, not your bank balance.
Avoid talking about previous relationships… it's not a good way to start a new one!
Less is more. Your online dating profile should hint a number of aspects about you to illicit conversations with potential mates, not be an essay all about "me, myself and I".
Tell the truth. It may be tempting to embellish a story but if you want to start a genuine relationship, keep it true from the start.
Keep it positive! Negativity is a massive turn off, so keep your profile light and easy going.
With all that in mind, you can create a fantastic online dating profile that will bring love and success in equal measure.