Register for FREE in less than 60 seconds!
Over 40 and looking for love? Welcome to the over 40 dating site.
Our UK only membership of over 40's is ready and waiting for you.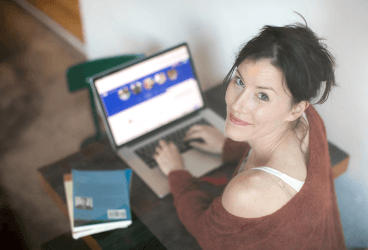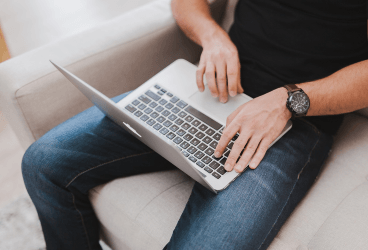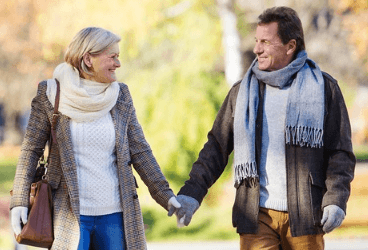 Find love with Over 40 Dating
If you hate having no one special in your life, then you may have found the solution. We specialise in over 40 dating and believe this is the best place to meet single, mature men and women in the UK
All you need to do is sign up for free and you can use our website to find people who match your ideal profile for a date. You can sort in many ways including location, height, build, ethnicity, age, interests, religion, income and many more.
We are confident that this site will work for you as it has for many others. Take positive action now and start the new life that you deserve. Imagine getting ready to go out with your new date. Picture yourself coming home to a person that cares about you.
Signing up for the over 40 dating site is quick and easy. 
You can create a profile in minutes and let our single members know all about you and what you are looking for.
This is your personal "advert" and should show why you are a great catch. Reveal some of your favourite things, hobbies and interests and give them an idea of your personality and character. But don't let all your secrets out from the start!
And don't just put yourself out there and wait for them to come to you – get searching! You can filter your potential matches in all sorts of ways – by location, physical type, personality, interests, star sign and more.
This gives you an initial indication of whether you would be compatible, then you can read their profile and get in touch if they sound like your kind of person.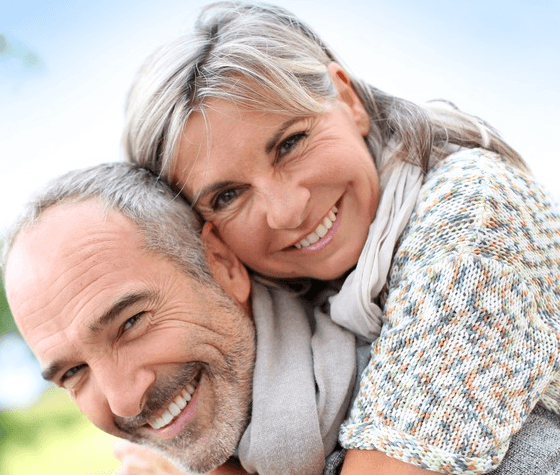 To maximise your chances of finding success, we've enhanced our member area to include members with all interests and characteristics. You can still use our search settings to find exactly who you're looking for though – just search by age, gender and physical characteristics. 
Why Choose Over 40 dating?
As well as offering a way to search for dates we also have advice and tips on online dating, writing your profile and first dates. We want to make dating a fun and successful experience.
The fact is that people aged over 40 and looking for a date have probably been married and have grown-up kids. They're looking for something different from their next relationship and are more active in finding the right person.
Online dating has many benefits for the over 40's. You can carry out your searches and send messages whenever suits you, fitting dating into your already busy schedule. And you could find that your social life and confidence are transformed after just a few conversations and meet-ups.
Dating For Over 40s
There are millions of people over 40 looking for love. Some people know what they want; others aren't quite sure. Whichever bracket you fall into, rest assured you are not alone. 
In fact, on our platform you'll be in good company. We have active members over 40 looking for love too. Some have been on here a while, others are just starting out. But everyone's in the same boat!
If you know what you like in a partner, you can apply a wide variety of filters to narrow down your search. You can also input your postcode and get matches in your local area. 
Good luck x
PS – Tips for getting started can be found below 
The over 40's dating scene is vibrant and exciting, with more and more people heading online to find a new partner every single day. Why not seize this great opportunity to meet a new partner today?
Is joining over 40 dating free? Its free to join and once inside you can look around to your heart's content.
To maximise your chances of finding success, we've enhanced the member area of each site to include members with all interests and characteristics. You can still use our search settings to find exactly what you are looking for.
What are the chances of finding love at 40? You have every chance but don't take our word for it. The office for national statistics has all the data. Almost as many people getting married after age 40 than people under 40.
Dating by Postcode
When you're single, it can feel like nobody in your area is in the same boat as you. It seems that everywhere you turn, there are happy couples going about their lives. The reality is that there are many over forties in your area right now looking for a date and our 'search by postcode' feature will help you find them.
The path to finding love online shouldn't be littered with mishaps, disappointment and heartache. Finding love online can be so easy – if you do it correctly! Now you just need to use an online dating website that works! Over 40 Dating is a purpose build online dating site with an ever-growing membership, bubbling with men and women who are looking for exactly what you are! Our site is dedicated to matching like-minded singles in your local area and further afield! All you need to do is sign up and unlock the world you never knew was only a few clicks away!
Once you become a member, you'll be able to create your online dating profile. There are no boring surveys, confusing personality quizzes or pointless matching systems. All you need to do is fill in your profile to its full – add your interests, your hobbies, a little about your past, whether you have children or not – fill in as much detail about yourself as you can. By completing your profile, you will increase your chances of finding a true match and not just someone who wants a flirt and chat.
In your portfolio, you can list your hobbies, your interests, what you are looking for in a relationship and also what you don't want. This tool will help qualify any singles out there as to whether you are right for them – and all you'll have done is be honest about yourself. It couldn't be easier! Make sure you add a nice photo of yourself that shows you off in your best light.
As a member, you will be able to send a free ice breaker message to introduce yourself a little further. You will also be able to use the brilliant search features which will mean that you can search for exactly what you want! You can search for singles by the way they look, their location, their orientations and more! It's a great tool that can be used easily! So, what are you waiting for? Over 40 Dating is waiting for you, and you never know, you could be a couple of clicks away from finding your special, someone.
It's time to meet up!
Seeing your date in person can often be make-or-break as it only takes a few minutes to get or make that all important first impression. If you're captivated by their profile and personality, there is a good chance there'll be some attraction when you start dating.
We all start relationships with a first date and if we get it right then a wonderful future may await you. Good places for a first date outside of bars and restaurants are those that partly attracted you to a date in the first place. If the other person is as mad on horse racing as you are then a picnic and visit to your local track makes perfect sense. Remember though that first dates are often best in daytime and in social surroundings. Think outside the box and you could find yourself off to a great start.
Your dating profile is all important
Take your time with your over 40 dating profile. Choose a photo that shows you in your best light and avoid passport photos that usually look grim. You may have a wonderful photo of you drunk at a party with your friends but it's unlikely to get you many admirers online. Ideally your profile should have a range of photos which show the different sides of your character.
Avoid clichés in your profile such as 'go with the flow' or 'happy go lucky'. These might be true, but many other people say the same thing. Try using words that individualize you such as a music gig you have just been to or a novel you have just finished. If eating out is your thing, then mention your favourite food. If you are lucky enough to have a great job, then describe it. You get the idea.
Keep looking
All of us are multi-dimensional and although it would be great to find the only other Donald Trump, fan club member in Sunderland who is over 6ft tall and whose favourite food is roast rat, it is unlikely. The best way to search is to firstly focus in on the things that are non-negotiable such as whether a person smokes or not and whether they are within a reasonable radius. After that, start adding all your likes and dislikes one at a time and slowly you will get to your perfect shortlist of potential people to chat to.
Don't wait. Make a move
If someone you think looks good has read your profile and hasn't sent you a message, please don't give up hope! It's still more common for the male members to be proactive than women with their online dating, Men often love the confidence that comes with you making the first move.
The same goes for the men. If you've winked at a lady and she hasn't reciprocated then don't fret, write to her. Keep your messages short and friendly but if they don't write back then don't stress about it. Online dating can be a numbers game.
Most online daters will meet at least one person they're not that attracted to during the process. It's totally normal and mirrors any other form of dating. Keep at it and when you do meet the perfect person, you'll know that it was worth the wait!
Use common sense
It is our main priority to make sure that you have a safe and successful experience on this website. We strongly recommend that you build up relationships over time and do not give out your personal telephone number or address to matches that interest you straight away.
It is unlikely that you would give your life story and all your details to somebody you had met for thirty minutes in the local pub and did not really know, so do not do it online either.
Online dating is different to traditional dating because you can be highly selective and take your time. Remember that you are fully in control and there is no rush at all to move things forward.
Use common sense just as you would in traditional dating. We believe that the best venue for a first date is always somewhere public. Also, that a first date during the daytime hours is sensible.
The world is full of happy couples. Many met for the first time on this website. Enjoy the experience and happy dating!
A man in his 40s isn't going to act fundamentally different from a man in his 20s or 30s if he likes you. The only
Read More »
Blog
The bachelors and bachelorettes of this world are plentiful and finding love only requires being in the right place at the right time. You aren't
Read More »
There are millions of people over 40 looking for love. You're one of them. 
At Over 40 Dating, we believe there's a perfect someone for everyone. We also believe love can start online. After all, there are so many positive stories out there, that they can't all be wrong!
We say give online dating over 40 a chance. You never know where it might take you. Narrow down your search with filters to find people you can connect with. You've got this. 
Good luck x